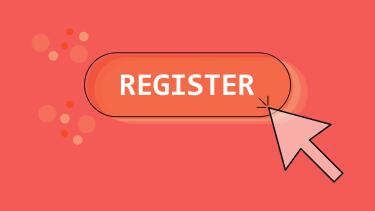 Kindergarten Registration
Begins January 16, 2023
The Abbotsford School District is proud to offer a wide range of educational options for all types of learners. In addition to excellent neighbourhood schools, we offer District Programs that include French Immersion, Integrated Arts, Nature Kindergarten and Traditional Schools. Kindergarten registration begins every January for children who will begin school the following September, via a Gradual Entry process. 
If your child is turning 5 in 2023, it is time to register for Kindergarten! Come learn with us! Registration for your neighbourhood catchment school begins on January 16, 2023 at 8:30 am.
How to Register for Kindergarten
1. Enter your primary home address into our School Locator portal to determine your neighbourhood catchment school. Families must register first with their neighbourhood catchment school, regardless of where they may want to send their child.
2.  Choose one of the below registration options for 2023. Regardless of the chosen registration method, all families will be required to provide identification documents to satisfy proof of age and proof of address, etc. School staff will book appointments for verification purposes. Please provide an accurate email address and phone number for parent/guardian contact.
Online Registration (requires a computer, not a cell phone) - link opens January 16 at 8:30 am. A Parent Guide is available for new families or returning families using this software;
Fillable PDF form (download before you fill in) you can complete and email to your neighbourhood catchment school; or
Printed Registration form that can be completed and will require you to book an appointment to submit the paperwork with your neighbourhood catchment school.
3.  If both parents are not a Canadian Citizen or permanent residents (even if your child was born in Canada), complete the registration process here.
4.  If one or both parents are Canadian Citizens (even if your child was born outside of Canada), complete the registration process as noted in #2 above.
Registration will be considered complete when a parent/guardian has provided the required supporting documents (proof of address, birth certificate etc.)to accompany the registration method. Submission of these documents may be through the online registration portal, or by submitting registration documents via email, fax, pre-arranged school drop-off, or at a pre-scheduled appointment with your neighbourhood catchment school.
Families with children already registered in the school district will be able to provide their identification documents electronically, instead of in person. Families new to our school district may complete and submit their registration documents electronically, but they must book an appointment to provide original supporting documents in person. Once registration is received and complete, parents/guardians will receive a welcome email and instructions on additional required documents.
Student Registration forms are available is multiple languages:
ਪੰਜਾਬੀ عربى 한국인 TIẾNG VIỆT ESPAÑOL
Documents for Registering
Proof of age of the child by birth certificate is required for all new student registrations (schools will make a photocopy). To ensure the child being registered qualifies for Ministry of Education funding, the biological parents/legal guardians' status and the biological parents/legal guardians' residency need to be established. Schools may register the child providing the following are established:
1. At least one biological parent/legal guardian is a Canadian Citizen by birth or naturalized (obtained citizenship) and they can support this with the following pieces of identification:
Parent's Canadian Citizenship Card; 
Parent's Canadian Birth Certificate; and 
Parent's Canadian Passport.
2.  The biological parent/legal guardian must provide proof of residency and provide ONE of the following:
Utility bill
Mortgage document
Property Sale Agreement
Property Tax Notice/Assessment
Rental or Lease Agreement
3.  In addition, ONE of the following three documents containing the name and address of the parent/guardian is required:
Child Tax Statement
Government Notice of Assessment
Current Year T4
Government document (eg. MSP bill)
4.  Notification if the child has attended school in the Abbotsford School District in the past OR is coming from another school district OR if there is a sibling who has already been attending school in the school district.
5.  You will also need to provide your child's CareCard, and your doctor's name and phone number, and other required documents as determined by the school.
District Programs
The Abbotsford School District uses a lottery registration for District Programs. Registration will open January 23, 2023 at 8 am and close January 27, 2023 at 4 pm.
Families must register their Kindergarten child at their neighbourhood catchment school before applying for District Programs. A lottery process is used to determine the registration priority order. This year, the lottery will be used for District Programs for Kindergarten and Gr. 6 entry for Late French Immersion. The link to the lottery will go live on the morning of January 23rd at 8 am.
  
The online lottery registration reservation runs from January 23 at 8 am to January 27 at 4 pm. Entries can be made at any time during the five days. Late entries are not accepted, and only one entry is allowed per child. Seats will be assigned in late February on a proportional basis by catchment area, via a random selection process. Students with an older sibling in the program will be given priority placement over new applicants. Children not accepted due to space restrictions may go on a waitlist and should plan to attend their catchment school. If you have not heard back by mid-March, please contact the school Principal of your neighbourhood catchment school, and they will help you find out about your child's status.
What if I want to apply to a school in a different neighbourhood catchment?
If you are interested in having your child attend a school that is not your catchment school, you will need to apply through the out of catchment form (AP 336-3). Applications will be received by the requested school beginning February 1, 2023, at 8:30 am. Out-of-catchment applications will only be considered once all catchment students have been accommodated. An application does not guarantee acceptance.
Where can I get more information or help if I run into any difficulties?
Please call our office at Clearbrook Elementary - (604) 859-5348.
We will be happy to assist you!