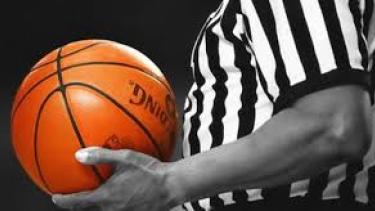 Beginners Basketball
After-School Program in May (K-Grade 5)
Clearbrook parent and coach, Jessie Sidhu (Coach Jessie), will be offering a Beginners Basketball program to all interested Clearbrook students in grades K-5 beginning in May.  No experience necessary.  Students will learn basic basketball skills and rules of basketball.
The program will begin on Monday, May 1st from 3:00-4:00 pm in the gym.  There is a $10 fee for each after school session.
If you are interested, please email Coach Jessie at absigns@telus.net for more information.
ਕਲੀਅਰਬਰੁੱਕ ਫੈਮਿਲੀਜ਼,  
ਕਲੀਅਰਬਰੁੱਕ ਪੇਰੈਂਟ ਅਤੇ ਕੋਚ, ਜੈਸੀ ਸਿੱਧੂ (ਕੋਚ ਜੈਸੀ), ਮਈ ਵਿੱਚ ਸ਼ੁਰੂ ਹੋਣ ਵਾਲੇ ਗਰੇਡਾਂ K-5 ਵਿੱਚ ਸਾਰੇ ਦਿਲਚਸਪੀ ਰੱਖਣ ਵਾਲੇ ਕਲੀਅਰਬਰੁੱਕ ਵਿਦਿਆਰਥੀਆਂ ਨੂੰ ਇੱਕ ਸ਼ੁਰੂਆਤੀ ਬਾਸਕਟਬਾਲ ਪ੍ਰੋਗਰਾਮ ਦੀ ਪੇਸ਼ਕਸ਼ ਕਰਨਗੇ।  ਕਿਸੇ ਅਨੁਭਵ ਦੀ ਲੋੜ ਨਹੀਂ ਹੈ।  ਇਸ ਸਮੇਂ ਦੌਰਾਨ ਵਿਦਿਆਰਥੀ ਬਾਸਕਟਬਾਲ ਦੇ ਮੁੱਢਲੇ ਹੁਨਰ ਅਤੇ ਬਾਸਕਟਬਾਲ ਦੇ ਨਿਯਮਾਂ ਬਾਰੇ ਸਿੱਖਣਗੇ। 
ਇਹ ਪ੍ਰੋਗਰਾਮ ਸੋਮਵਾਰ, 1 ਮਈ ਨੂੰ ਸ਼ਾਮ 3:00-4:00 ਵਜੇ ਤੱਕ ਜਿਮ ਵਿੱਚ ਸ਼ੁਰੂ ਹੋਵੇਗਾ।  ਸਕੂਲ ਤੋਂ ਬਾਅਦ ਦੇ ਹਰੇਕ ਸੈਸ਼ਨ ਵਾਸਤੇ $10 ਦੀ ਫੀਸ ਹੋਵੇਗੀ।    
ਜੇ ਤੁਸੀਂ ਦਿਲਚਸਪੀ ਰੱਖਦੇ ਹੋ, ਤਾਂ ਵਧੇਰੇ ਜਾਣਕਾਰੀ ਵਾਸਤੇ ਕਿਰਪਾ ਕਰਕੇ ਕੋਚ ਜੇਸੀ ਨੂੰ absigns@telus.net 'ਤੇ ਈਮੇਲ ਕਰੋ।